Let's promote SABO as one of Integrated Arts, Sciences, Technologies and Engineering for keeping life!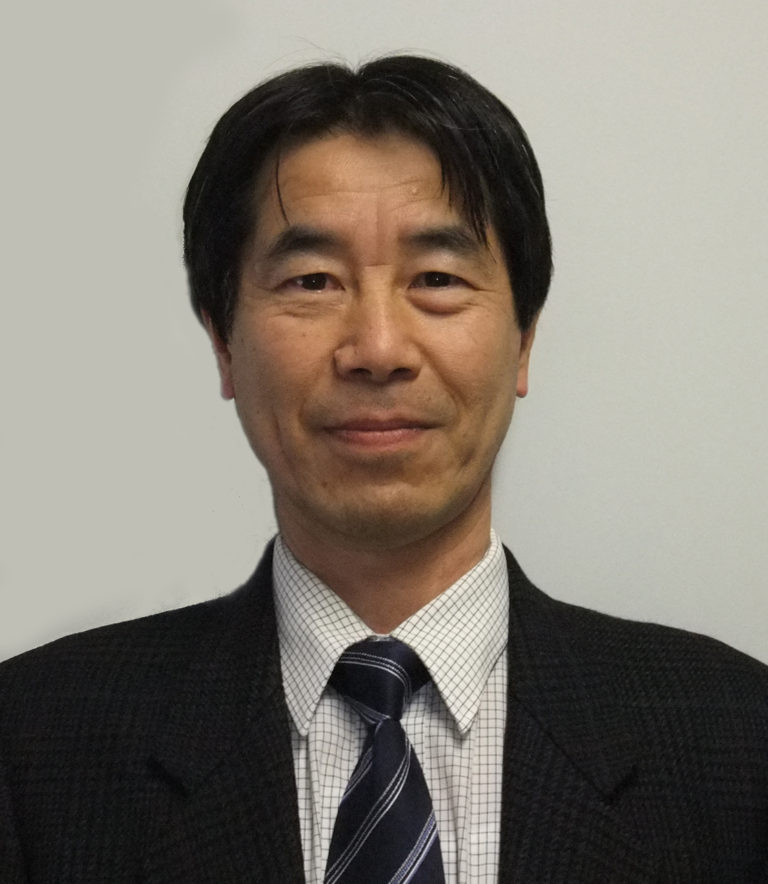 President, JSECE: Prof. Masahiro Kaibori, Hiroshima University
Field of Research: Forestry Science and Mountainous Area Conservation (SABO)
Earth and Planetary Science, Natural Disaster Science, and Natural Environment Science (SABO)
Social Safety and Disaster Prevention Engineering, and Erosion Control Engineering(SABO)
Hello, ladies and gentlemen! I am Masahiro Kaibori, the 4th Chairman of the Japan Society of Erosion Control Engineering. Recently, serious disasters occurred frequently. They were caused by abnormal weather conditions and extreme meteorological phenomena including the heavy rainfall and strong wind due to typhoons and/or rain-front. Also, we had two major earthquake disasters in Hokkaido and in Kyushu. The former one is known as the Hokkaido Eastern Iburi Earthquake in 2018, and the latter is known as the Kumamoto Earthquake in 2016. Various natural disasters have occurred one after another, and many people have lost their lives. When I face this fact, as one of professionals involved in disaster prevention, I am seized with sense that I need to do something about this.
When a heavy rainfall disaster occurred in July 2018 over 270 people in 14 prefectures in Western Japan were reported dead or missing. The number of victims due to this disaster becomes the greatest among heavy rainfall disasters in the Heisei era (from 1989 to 2019). In particular, in Hiroshima prefecture 109 people were reported dead and 5 were reported missing, and 87 of the dead were due to debris flows or slope failures. That sediment disaster is responsible for the deaths of about 80% of the total death toll in Hiroshima prefecture.
A few years ago in August 2014 in Hiroshima, we have experienced another horrible sediment disaster that cost the lives of 77 people, known as the 8.20 Hiroshima Sediment Disaster. Even today, sabo works in both structural and nonstructural aspects are ongoing to realize restoration and rehabilitation of the damage. The major interpretation of what caused such a great number of victims in this 8.20 Disaster was that evacuation advisories and other warnings were issued after the sediment disaster occurred. On the other hand, in July 2018 in Hiroshima, appropriate warnings and information about abnormal climatic phenomena including warnings and advisories from weather stations and sediment disaster warnings jointly from the weather stations and the Sabo Bureau were issued earlier than when intensive sediment disasters occurred, and local governments issued evacuation advisories with sufficient time in response to these warnings at that time. Despite that, the July disaster ended up as a calamitous one that cost more lives than the 8.20 Disaster a few years ago. The question about the July disaster is why all those early warnings did not result in timely evacuation of residents.
But is this the right question about what really happened? On the contrary, it seems that a number of evacuated residents was greater than that in past disaster cases, because of those early warnings. We talked to some residents during the field survey and found that some people evacuated together with their neighbors earlier than the time of disaster occurrence as they noticed anomalies such as abnormal smell, muddy water flowing over the road, or muddy water running into the residential area from streams. We also heard that there were people who went to evacuation sites but could not stay there because the sites were already crowded and they had to return to their homes. It seems necessary to make a detailed verification about the actual evacuation actions of residents that would remain unknown from only with the number of people who went to designated shelters.
In the Hokkaido Eastern Iburi Earthquake on September 6, 2018, strong ground motions hit the area, jolting Atsuma Town at a maximum seismic intensity of 7, and Abira Town and Mukawa Town at an intensity of 6 plus. These strong tremors caused a lot of landslides at the severely shaken areas, and that cost the lives of 41 people. It is highly likely that the special soil condition or geologic structure of the volcanic area is related to the mechanism of sediment movement as in the case of the Kumamoto Earthquake a few years ago. Detailed surveying and research is thus desired for future prevention of disaster damage caused by earthquakes.
When the sediment disasters by a heavy rain fall occurred in July 2018 and by a severe earthquake in September 2018, also the sediment disaster by a heavy rainfall occurred in October 2019, the Japan Society of Erosion Control Engineering set up our own emergency survey team at an early stage, clarified the mechanism of the occurrence of the sediment transport phenomena, the cause of the disaster, and related problems, and still continues actions to assist restoration and rehabilitation from the disaster damage while thinking about future disaster prevention and mitigation.
I feel that the new structural and nonstructural measures taken in every disaster surely help improve the local residents' disaster management consciousness and realized actual disaster prevention and mitigation, even it is still little by little. Although it may be a fact that our preparedness is yet to be insufficient and unsatisfactory, the efforts of all the members of the JSECE and the people related to sabo will continue to carry out research, education, local revitalization, and public relations ready for a rainy day to gain positive feedback from the past disasters.
We sincerely hope that the members of the JSECE continue their efforts to help protect the lives of the people. For those who are not members of the JSECE, we also hope to have your support and understanding.